Serves 4
Prepartion time: 15 minutes
Cooking time: 5 minutes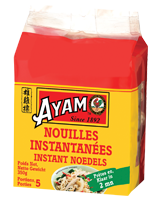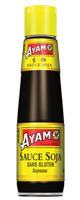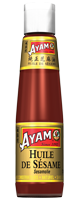 INGREDIENTS
200g lamb fillet
2 'cakes' AYAM Instant Noodles
8 AYAM Dried Shiitake mushrooms
1 ½ liters chicken stock
2 tablespoons grated fresh ginger
2 cloves garlic, crushed
2 tablespoon of AYAM Sesame Oil
2 tablespoons o AYAM Light Soya Sauce
3 cups bean shoots
4 green shallots, cut into 2cm lengths
Preparation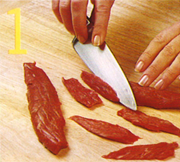 Step 1: Slice lamb thinly.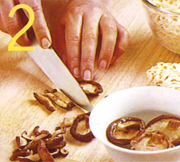 Step 2: Cook Noodles according to instructions on the packet and drain. Cover dried Shiitake mushrooms with boiling water. Soak for 15 minutes or until softened; drain. Remove and discard stems and slice caps thinly.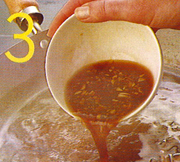 Step 3: Bring chicken stock to the boil in a wok or large saucepan. Add lamb, mushrooms, ginger, garlic, Sesame Oil and light soya sauce then bring back to the boil; cover and cook over low heat for 2 minutes.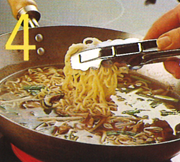 Step 4: Add noodles, bean shoots and green shallots and cook for 1 minute until heated through.