Mohd Shafiq

Hits: 4920
The Eco-Score
The Eco-Score®, in a nutshell
The Eco-score® is an indicator representing the environmental impact of food products. It classifies products into 5 categories (A, B, C, D, E), from lowest impact to highest impact.

The Eco-Score® is based on numerous works carried out by researchers and scientists in several disciplines (environment, agronomy, economics, sociology, study of behaviour, etc.), NGOs and design offices. It takes into account:
Food life cycle analysis
Production methods and seasonality
The source
The packages
Why an Eco-Score®?
Food is the first sector responsible for climate change. Globally, it represents 28%¹ greenhouse gas emissions, 70%² consumption of drinking water and the majority of packaging waste.
Agriculture occupies ⅓ land on the planet and it is also the main factor of deforestation, but it is possible to drastically reduce its impact by consuming differently.
The starting point of this approach is to have clear information on the environmental impacts of the products consumed. The ambition of the Eco-Score® is to be a decision support tool to guide our food choices towards a more sustainable mode of consumption.
By encouraging more virtuous agricultural practices and choosing food that preserves our environment, we can thus actively contribute to preserving resources, keeping global warming below 2°C and to preserve life for future generations.
An Example of Eco-Score® Calculation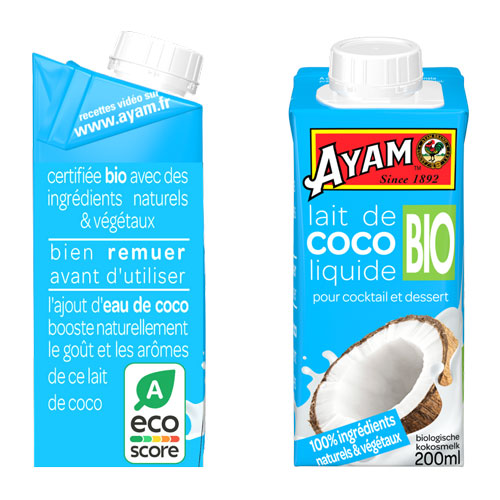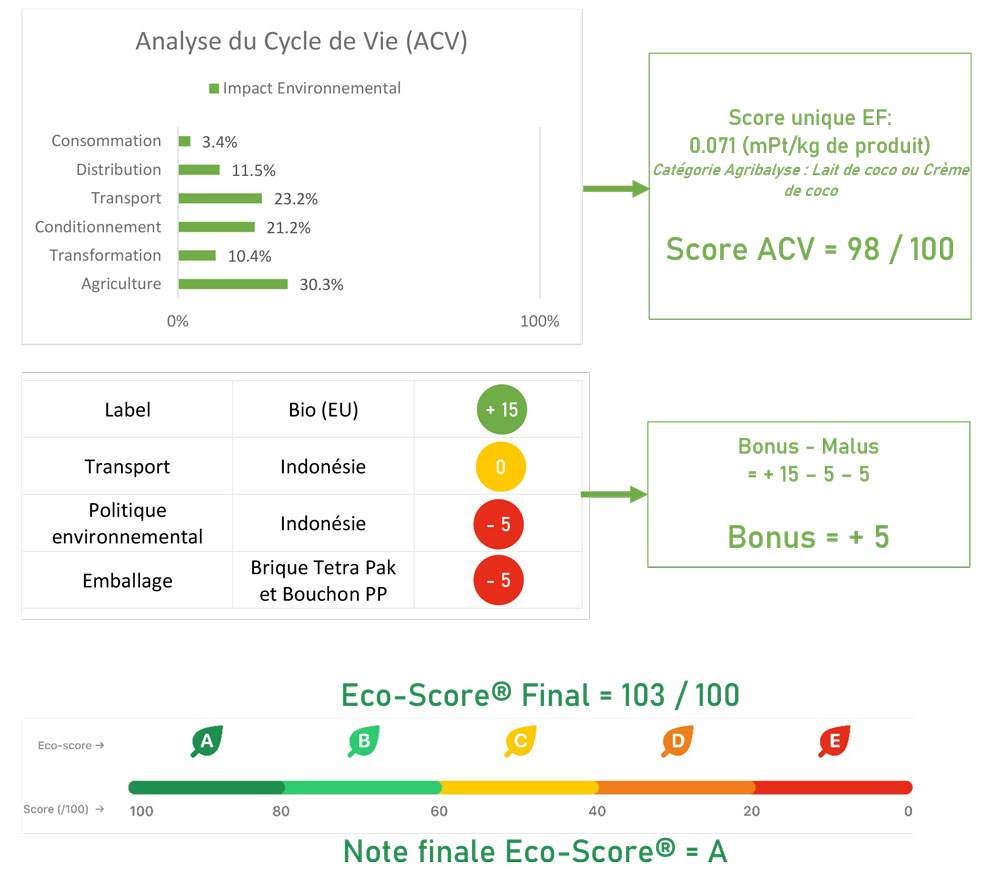 Ayam™ commits
By deciding to display the Eco-Score® on all of our Ayam products™ , we are committed to total transparency with our customers. This will allow them to identify products with the lowest environmental impact, and thus adopt more responsible consumption practices in accordance with our common values.
We are the first brand of Asian products to make this choice and hope that others will follow. We even want to go further, by committing ourselves to a process of analyzing the life cycle of our products. This work allows us to better understand the environmental impact of our products and thus work to reduce it.
Find all our commitments for sustainable development: our ESG report.
All Eco-Score® information is available at https://docs.score-environnemental.com/
The ECO-SCORE ® brand is a registered trademark and property of ADEME
---